"As I matured, I began to understand that God could look down on that back yard and feel compassion for the terrified little girl surrounded by boys who were transfixed by her."
Trigger warning: there is a description of a child's sexual encounter.
Hiding behind the house, between the brick wall and the wooden privacy fence…summer air… evening fresh…crickets chirping…and these words: "If you don't let me, I won't be your friend, and no one else will, either." At the age of seven, my neighbor, Donny, who was my same age and size, convinced me to let him put his penis in me and stick his tongue in my mouth. With his little brother and all his friends watching. In fact, he liked it so much the first time that he came back for a couple of repeats; and I, who was so desperately lonely, was too afraid to lose one of my only friends to say no.
After the negotiations were concluded, Donny and his friends led me behind my house, and he made me pull my pants down. I couldn't look up, I just stared at the feet of the boys. I had seen boy penises before, I had two little brothers after all, but theirs had never been erect, and they'd never been near my own skin. I let him put his penis into the space between my naked legs as he stuck his tongue in my mouth and enacted adult sex. He didn't really understand where the penis went, so he slid it between the lips of my genitals, and it felt wrong somehow. Even with absolutely no knowledge of what sex is, no prior instruction or indoctrination, I believe human children instinctively sense a problem. I believe their spirits rebel against the aberration of sexual exposure. Mine did, and it felt shame.
If I close my eyes, I still see his face, with its button nose, freckles, and missing teeth. His hair was light brown. I can sense shadows of the boys who were encircling us, serving as witnesses and guards.
I can only assume he'd witnessed his own parents having sex. Or worse, saw porn in his house.
I remember when I found out that all the neighbors knew. Donny's neighbor Karen was my age, and I knocked on her door, which her mom answered. "Can Karen play?" I asked. Karen's mom simply glared and answered, "Karen is not allowed to play with girls like you." She called me "nasty," then she slammed the door in my face. Of course, I knew what she meant because I carried the shame in body, mind, and spirit.
Donny's brother had tattled, so he told his parents that I was the one who forced him, not the other way around. As a result, I spent the next year in nearly complete isolation. I rode my purple bicycle with the banana seat around the block or down to the elementary school playground, but I never got off and dropped my bike in a friend's driveway so we could play. I never rode bikes in a cluster of loud, boisterous, giggling girls.
I had always been quiet and preferred playing with just one or two friends, but this isolation was different. It was forced, it was ongoing, and it was complete. It's when I started really knowing true loneliness and hushed days.
There was just one house where I was welcome. Our next-door neighbors were older folks, probably in their seventies. I remember white hair and a white mustache, and a kind spirit. His wife rarely came outside, but she did send out snacks. All the neighbors called the gentleman "Grandpa," though he was none of our biological grandparent, for he filled the role for the neighborhood kids. He kept a pool table in his garage, which was a safe haven for me; I was never kicked out of that room. Occasionally, I asked Grandpa how to hold the cue stick, and he helped me hit the ball. I remember the click-click of the billiard balls striking each other. It's a sound that, to this day, puts me right back in that garage, next door to my lonely house and my tainted back yard.
Grandpa had a tree in his front yard, a locust, which grew long brown bean pods. I used to climb into the tree and eat the hard little beans, observing the other kids as they played. I spent a lot of time in that tree. It was safe. The garage was safe. Grandpa was safe.
I began drawing with my pencil, little naked figures of anatomically correct boys and girls, with pointed penises and sharp clefts. I kicked the dog. I hid the drawings. These were the first inklings of my rage– not a cute, prissy, toddler-style anger expressed with pursed lips, but a violent and potent fury which was almost always turned back on my own self.
I felt compelled to punish myself. I can't explain it, really, it didn't come out of clear and methodical planning, but out of gut-level, molecular shame: I began to insert hair curlers into my vagina. These were not smooth plastic ones, they were made of wire and had some sort of sharp plastic prickles around them. Wincing, with eyes teary, I would push them up inside me, which was not easy. My skin and muscles rejected the intrusion, and I forced myself to hold them there for about thirty minutes. When I drug them out of me, they were always covered with blood and mucus.
There was another place where I sensed love: from my second-grade teacher, Mrs. Hoover. She set up a classroom store where students used good behavior reward coupons to shop for treats, it opened for business once a week. Early in the year, my eyes fell upon a beautiful dress. It was a soft minty green with a fitted bodice and full tulle and organza skirt (I didn't know any of that vocabulary as a seven-year-old, but I surely recognized beauty). The bodice had satin piping in three rows around the rib cage. It had been donated by someone's mom, but as far as I was concerned it was delivered by an angel, sent as a gift from the Almighty God, just for me.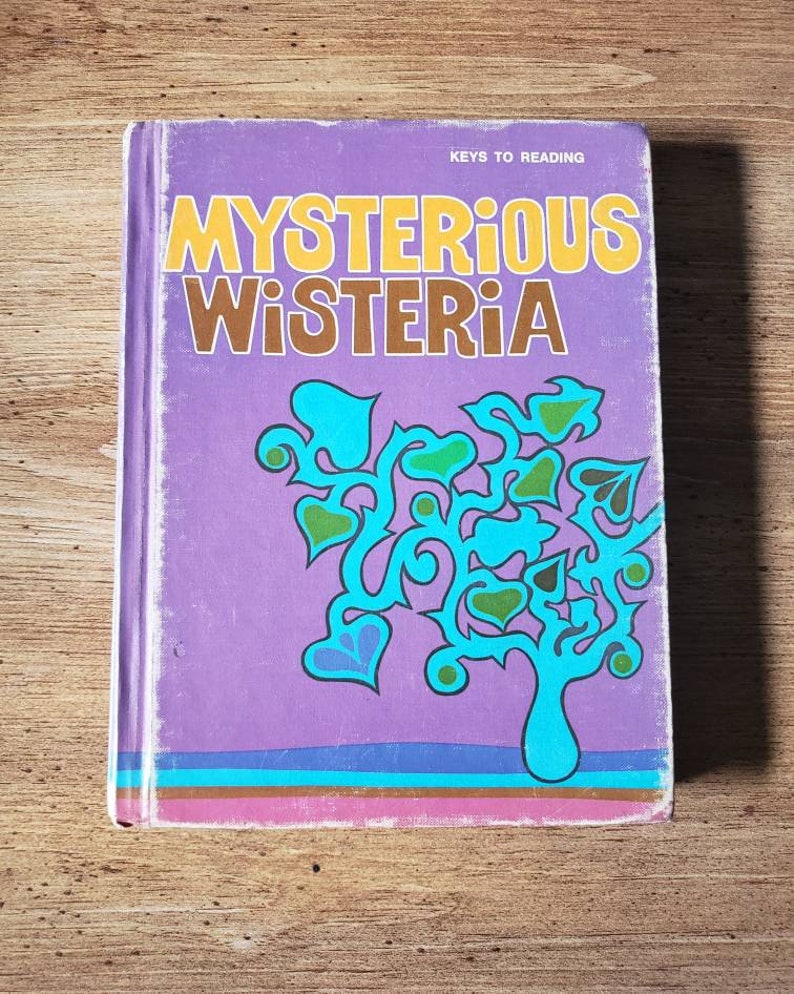 I started saving my behavior coupons like they were the very link to life itself. I was always a well-behaved child, so it was no struggle at all to mind my manners, take out my Mysterious Wisteria reader when told, and tidy my messes. I was quiet, though, and my extra special efforts could easily have been overlooked. When you're good and always quiet anyway, sometimes teachers forget to notice you when they are busy corralling the noisy troublemakers who shoot rubber bands across the room, make fart noises during phonics instruction, or don't clean up after themselves at the art table. But Mrs. Hoover saw me and quietly set coupons on my desk for my goodness.
Each Friday when the class store opened, my classmates cashed in their coupons for pencils, Hot Wheels, or stickers. I held my breath and watched the green dress. My teacher watched me watch the green dress. After months of waiting and saving, I had enough coupons for it. 43 years later, I remember the moment it became mine. Mrs. Hoover beamed when I gave her my tickets, and I carried it home on a cloudy, gray winter day, holding it gingerly for all six blocks until I got to our little home.
This dress became the inspiration for years of imaginary play: princess, queen, debutante, wife, singing star, all enacted alone in my room wearing my heavenly mint green dress. It remains the most enchanted single item I remember from childhood, that gown scattered little bits of fairy dust over my wounded, solitary spirit until it eventually fell into tattered pieces.
I wish I was not so hurt by this story– I know there are so many women and girls who have endured violent rape. By comparison, my story seems tame, it was a kid my own size, for God's sake. Indeed, in my telling of my experience with Donny as a middle-aged woman, there have been some who didn't understand the trauma, who compared it to adult sexual molestation and thought that because the perpetrator was a child, rather than a trusted relative or adult, that it really should not count. They have said, "You were too young to even know what sex was, how could it have affected you so? It couldn't possibly have." Dismissed.
Except that I suffered. I really did: isolation, fear, and an awareness of sexuality long before I was old enough. Blood and mucus. Shame. Sexual shame, yes, but just as debilitating and maybe more insidious is the shame of letting him. Many, many people who have been molested talk about this particular shame, and they were likely molested by a full-sized adult who had the physical strength to force them. I said yes to a boy my own size, not because he had strength on his side, but because I feared loneliness. Oh, and underpinning it all was the understanding that boys get to dictate what girls do with their bodies. I learned that if I said no, I would lose my few friends. I said yes, and I lost them anyway.
Though I didn't realize the lessons I'd internalized, they informed most of the rest of my life, up until about my fortieth birthday. I didn't ever think of myself as a virgin. I did think of myself as a slut. That's a sad thing; I understood quite well about men and power; and I lived and worshiped in a church culture that placed such a high value on sexual purity that I was terrified I would be banished to hellfire should I perish in a car wreck. As I matured, I began to understand that God could look down on that back yard and feel compassion for the terrified little girl surrounded by boys who were transfixed by her nakedness. Even more, now I understand that the Divine One was with me, surrounding me, and in me: feeling the strange, hard little shape between my legs, trembling with fear and pain as I withdrew bloody curlers from inside myself, adoring a gentle and perceptive teacher, donning a discarded prom dress to escape my lonely world, and gently rocking my shameful spirit on its long, long journey to freedom.
If you or someone you know has been a victim of sexual abuse, there is help. Here's a crisis text line, it's discreet and could be the thing to save someone who's hurting. https://www.crisistextline.org/topics/sexual-abuse/#understanding-sexual-abuse-1