This morning, I felt I had to leave a Facebook group that I had, for the most part, been enjoying. I joined The Christian Left based on the recommendation of a college friend with whom I had recently reconnected. We both graduated from the same private evangelical Christian university, and it's somewhat unusual to find alumni who share at least some of my crazy Leftist leanings.
I am a Liberal. There. I said it. I said it in Montgomery County, Texas. I said it as the rarest bird in my neck of the woods.
"I am a Liberal. That means I look ahead, not behind. I welcome new ideas without rigid reactions. I care about the welfare of the people: their jobs, housing, schools, and health; their civil rights and their civil liberties"
The above is a meme I have been seeing floating around in the cyberspace world, I have no idea whom to credit. It pretty well sums up how I see myself.
Most of my family is pretty Conservative- the Tea Party movement resonates for them. My neighbors as well. My husband wouldn't let me put a Hillary for President sign in the yard for fear the house would be egged. My Obama campaign signs got ripped in half in 2012. I have cringed at the ugly faces contorted with anger seen at Trump rallies, cried at the Nazi salutes being thrown. Shuddered at David Duke's endorsement of Trump and his refusal to repudiate it. I have shaken my head at Betsy DeVos' agenda and Paul Ryan's sycophancy.
I have called and mailed and e mailed my senators and representatives, at both state and federal levels (Unfortunately, Ted Cruz thought I was writing in support and put me on a mailing list. I called his office pronto).
We donate money to Public Radio/TV, a local theatre, an animal shelter, a global humanitarian organization, an environmental advocacy group, and Planned Parenthood (because women need resources and if abortions are going to happen-and you're blessedly naive if you think they aren't- they need to be safe).
I really do try to walk, not just talk, my belief system. And I feel pretty isolated. So I was thrilled to learn there might be a Facebook community that shared my ideals and my open-hearted approach. For a month, I have been seeing a daily scripture, usually about caring for the less fortunate, and seeing mostly useful news stories about relevant issues.
Until this week.
The POTUS had his physical. And the one page where I thought it would be safe to read the comments became a mixture of sarcasm, body shaming, name calling, and hate.
Do I believe the official height and weight that they say Trump is? No. Does it matter? No. And I know some people would say, "It's just one more lie on top of so many. It shows a pattern." Yeah, I get that. But when there are two posts by The Christian Left in one twenty four hour period about his weight, and this photo leads:
When the comments are:
if that is true then I am the virgin Mary
Sorry, he ate the moon, it looked like a big mac
What, they are referring just to his ass?
Then we have a problem. I, along with others, tried to call TCL out on it. We tried to point out that there are bigger issues, even bigger lies, on which to focus. That didn't go so well:
"Kimberly, take a chill pill…Venting is healthy. So many of us feel hopeless with the nuclear button threat. Too bad Kimberly only sees things her way. Bless your teeny tiny heart Kimberly, may it grow like the Grinch's did." That's from a nice lady named DeeAnn, who, though she has never met me says I have a tiny and judgemental heart.
It's no wonder we are not making headway, Liberals.
A third post on TCL's page within the same time frame shows a photo of Trump with a signature and the caption "I know how to write my name!" Of course he does. This particular post was the intellectual equivalent of blowing a raspberry or calling "Nanny nanny boo boo."
Where's the smart and mature resistance, folks?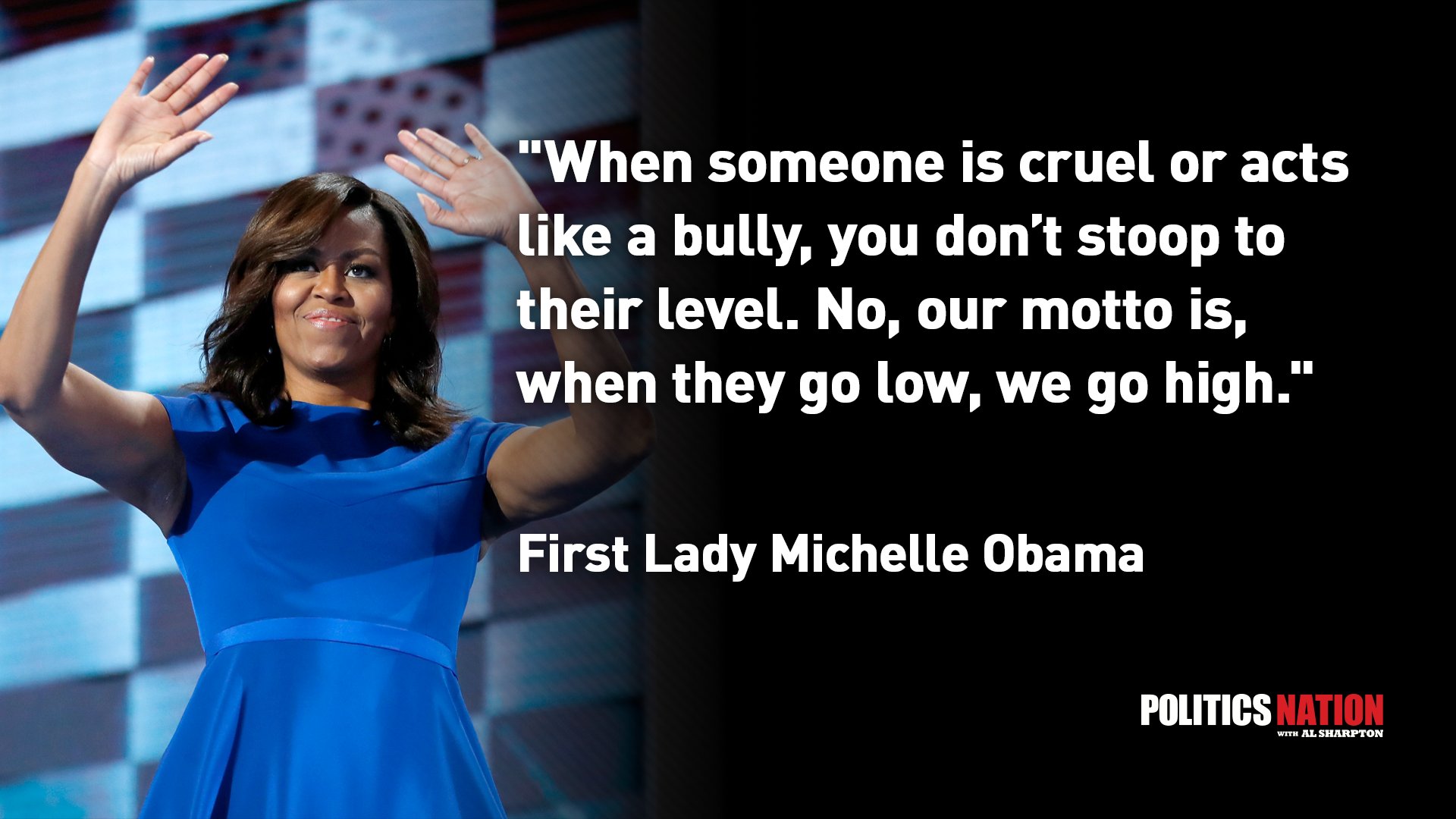 I have held such hopes that the left side would adhere to the former First Lady's exhortation. That we could, by taking the high road, show all those haters at the white supremacist rallies and Tea Party functions that love wins (Thanks, Rob Bell).
Alas, that's not the case. So I left the group, unliked the page, and headed over to my BFF (in my fantasy life) Brene' Brown's page. At the top? This quote from Rev. Martin Luther King, Jr:
"There comes a time when silence is betrayal."
Truth. Silence is a betrayal. But we must choose our words wisely. Me? I will speak to injustice and call out cruelty, whether it's from the Left or Right. I will speak the truth in love (Ephesians 4:15). I really hope my like-minded brothers and sisters will too.